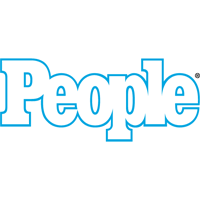 Hello my friends,
I hope you all had a great week … we are only days away from the premiere of the show. I am extremely excited and nervous.
For the last month, I've been getting up early every day and studying some of the greats like Fred Astaire, Michael Jackson, and Steve-O.
At first I thought, how hard can this be? Edyta drags me around, the judges vote, I make a joke about how tan my dad is … and then I go back and cry in my dressing room. I have realized it is much more than that. Dancing is an expression of life, and I am living it to the fullest through this experience. It is challenging on all three levels, physically, mentally, and emotionally.
The true challenge lies in how fast we have to learn how to dance. It takes humongous discipline to stay out of your head and in your dance shoes … remembering it is a process that is one step at a time. Sometimes Edyta reminds me of that school teacher or parent who would make you sit there for hours and finish your project even though you didn't think it was possible.